A story that appeared in The Wall Street Journal, February 19, 1999 (The Plastic Palms of Winter) by staff reporter June Fletcher, points out that many people are decorating their homes with Palm and tropical related items. As she says people are trying to make their homes, like a day at the beach.
In another WSJ story (It's a Jungle Out There) by staff reported Rebecca Lowell, which appeared March 12,1999, tells how many gardeners living in the northern part of the country are turning their backyards into a Fantasy Island, by planting Tropical gardens!
Both stories aren't new to Jana and me as we both like palms and the tropical look and collecting palm or tropical related items, years before we even knew each other. Jana even has a small tatoo of a palm on the heel of her foot (Now that's dedication)! We had a wounderful tropical garden in Portland Oregon, with many Palms, groves of bananas and bamboo, two ponds with water falls, complete with a palm thatched roof palapa!
For the price of one trip to Hawaii, we had the Hawaiian look in our back yard every day. Well, in the summer we did. A tropical garden can be a high maintenance project in a temperate climate. Ponds are high maintenance and many of our plants needed to come inside for the winter. By the fifth year, some of those pots were getting mighty heavy to lug up and down steps. We decided to move south and return to Jana's native state of Texas. Not just Texas, but south Texas. Now we grow more palm trees than ever, and hardly anything needs to be hauled indoors for our month of winter here.
Send a Friend a Custom Post Card
(FREE from the Texas Riviera)
More Links
Fine Art Prints of Palms and Tropical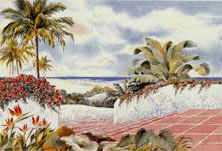 Choose your print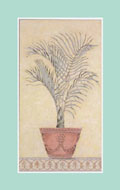 Matt your print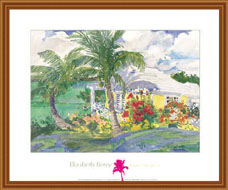 Frame your print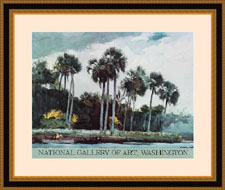 Glaze your print